Where To Buy Grow Room Controllers And Other Equipment
Whether you're a novice grower or an experienced one, it's important that you have all of the right equipment for your endeavor into indoor gardening. You don't want to miss out on an excellent opportunity because you didn't purchase the right devices to allow your plants to grow accordingly. At Plug 'N' Grow™ Controllers, we offer an abundance of different products for your grow room. Additionally, if you live in any of the areas where you can purchase our products, then come visit our store. When you come visit us, you can also receive a free tour of our facility.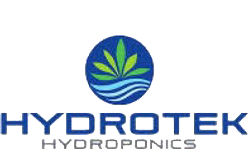 The Products You Can Purchase
At Plug 'N' Grow™ Controllers, we offer many different products to help your grow room have maximum potential. Of course, it's not only about having the right products, you need to make sure that you also have the proper knowledge about indoor gardening. When you stop by our store, you'll have the necessary information you need to produce the ultimate plants. Below you'll find a list of our products; however, you can also browse our store for the perfect items if you already know what you want. Our products will help you control the CO2 in your room as well as the humidity. We also offer integrated and grow room controllers to ensure you hit every important element of growing in your indoor gardening space.
From controlling the temperature in your grow room to having a precision timer to ensure your plants are watered on time, our products will allow you to get exactly what you need when it comes to growing plants inside.
The Benefits Of Grow Room Equipment
If you're going to grow plants in your home, then you need to make sure you have the appropriate equipment to develop strong and vital vegetation. There are many benefits to purchasing grow room controllers and precision timers. First, when you buy top quality products, you won't have to worry about your plants not getting the nutrients and water they need to grow. A precision timer will allow you to always water your plants on time and control other elements in the room. High load switchers will provide you the chance to plug in all of your new equipment without worrying about if you're going to blow a fuse.
Additionally, our temperature and humidity controls will control the moisture in the area and the degrees for your plants to grow. If you don't purchase this equipment, then you might not be able to grow the plants you've always wanted. It'll take more time to control the temperature and humidity in your grow room and you may forget when you need to water the plants. These devices are made to make your life easier and now you can know where to buy them when you go to our locations on the map below. If you have any questions about our products, don't hesitate to reach out to us.
Where To Buy  – Canada
Where To Buy – United States